Keola are award-winning childcare and school construction specialists.
Building a quality school or childcare centre has unique challenges that Keola is experienced in dealing with. As a childcare and school construction specialist, we realise that sustainable building practices are essential in order to create long term educational facilities.
Designs of educational facilities also need to allow for factors such as fire risks, noise control, security, visitor parking, Resource Management Act issues, land zoning plus creating learning environments that are enjoyable, inspirational, safe and comfortable.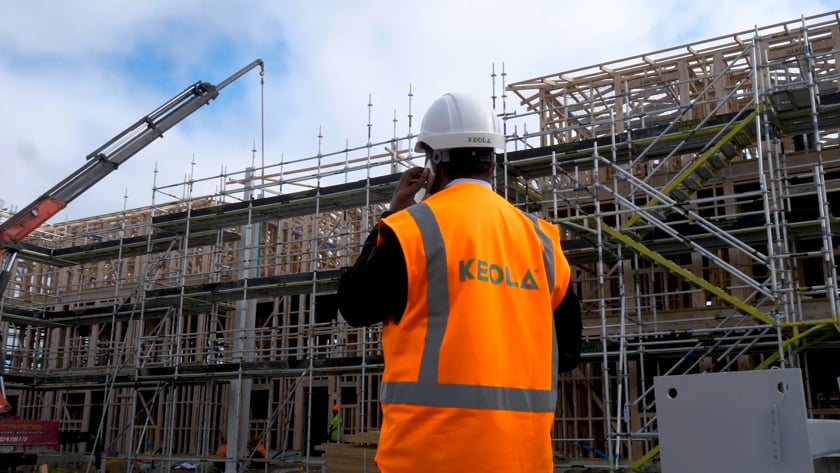 Award winning
Keola won Gold at the New Zealand Commercial Project Awards 2016 for the Chrysalis Centre, and a Bronze Commercial Building Award in 2013 for the Magic Kingdom Childcare Centre.
Excellent track record
We take care of the details, expertly navigating the intricacies of working with Council for RMA issues, noise, fire rating, inter-tenancies, unit titles, parking, infrastructure etc.
Can-do approach
Sometimes it takes a little Kiwi ingenuity to figure out a cost-effective way of bringing an architect's vision to life. So if you're looking for a builder that'll add value and finesse to your project, call us.
Exceptional experience
Director Sanjesh Lal is a Chartered Civil Engineer and Registered Master Builder. He's backed by the exceptional and experienced Keola team to expertly manage your construction project.
Difficult site? No problem
Constructing a building with difficult site constraints? Rest easy. We take pride in our engineering approach to construction management on challenging sites.
Low Variations
Our approach and deep understanding of the process means we price very accurately and pride ourselves on low variations. That means you can trust the figures we put forward.
Award winning
Our unique engineering approach to construction management is built on strong analytical minds that say there's 'never a problem, always a solution'.
We have an ethos of building things that work. Added to this an exceptional back office team who offer a streamlined, process driven approach to project delivery. On time with industry leading quality.
0
sqm of floor space created